Welcome to Mastasleep Static Caravan Mattress & Bed store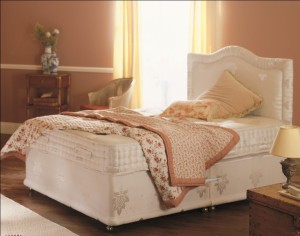 MastaSleep Static caravan, Boat & odd size Mattress online shop have secured a special arrangement with a British Bed Manufacturer to supply our Beds & Mattresses.
Years of experience have allowed us to develop a simple range of Beds, Mattresses and upholstered divan bases especially designed for the English static caravan and boat market plus people with odd sized room.
We do not offer the highest level of specification or the cheapest, just quality products at manufacturers prices we like to think we are the Master's of sleep.
We have utilized the expertise and years of experience of our manufacturer to formulated a great range of mattresses, upholstered divan beds & bases for static caravans, complimented by a small range of headboards to offer direct to you, the consumer, quality and best of all value.
Select from the caravan & boat ranges of spring interior mattress, from high end pocket sprung to traditional open coil spring and should you require it, matching upholstered divan bases are also available.
Our arrangement with the factory allows us to use their expertise and craftsmanship, whilst offering low prices on are beds & mattresses for static caravans & boats.
We have taken the best products and launched this online gateway so you the consumer can purchase good English made products at virtually manufacturer's trade prices.
Masta sleep Beds & Mattresses maybe new , But its products are traditional and by offering products direct from the factory, value is assured.